Jessica Procter To Compete At Miss Alabama Pageant
PRESS RELEASE FOR IMMEDIATE DISTRIBUTION: Jessica Procter To Compete At Miss Alabama Pageant
BIRMINGHAM – Jessica Procter of Tuscaloosa in Tuscaloosa County, Alabama, will represent Miss Leeds Area at the Miss Alabama Pageant on June 7-10, at Samford University's Wright Center in Birmingham.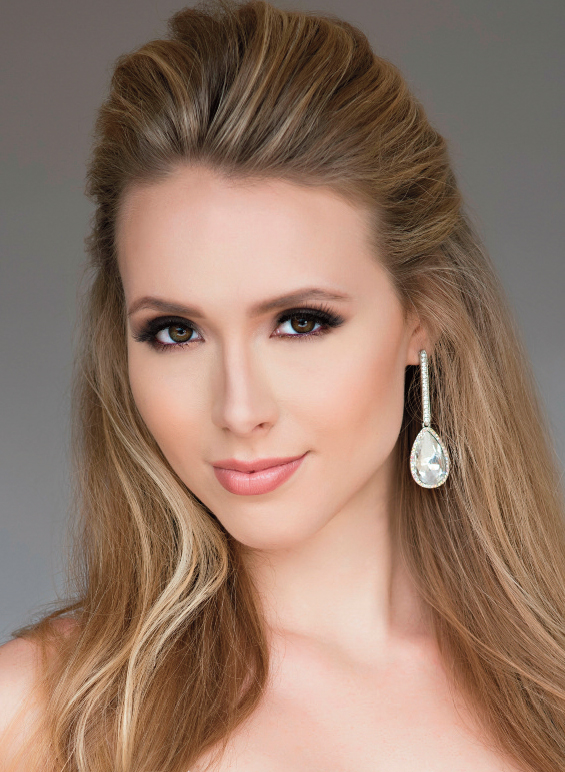 Miss Procter is the 21-year-old daughter of Doff and Laurel Procter of Tuscaloosa. She is a junior at the University of Alabama majoring in Interdisciplinary Studies with a minor in Psychology.  She is Miss Alabama's Outstanding Teen 2014. This will be Miss Procter's third year to participate in the Miss Alabama Pageant and she has been top five finalist for the past two years. She will perform a vocal, "Over The Rainbow" during the talent competition. She will also compete in swimsuit, onstage question, evening wear competitions and will participate in a private interview with a panel of five judges.
Jessica Procter To Compete At Miss Alabama Pageant
During the interview portion of the competition, Miss Procter looks forward to discussing her personal platform, Step Up To The Plate: Decreasing Food Insecurity. "My platform seeks to evoke a sense of urgency among people, providing them with opportunities to act now and fill the plate of their hungry neighbor," she said. "Through my partnership with the West Alabama Food Bank and Feeding America, 'Step Up To The Plate', fights hunger by conducting canned food drives, speaking to local community groups and schools, raising money, participating in and encouraging volunteerism at local soup bowls and food banks, and establishing food recovery programs at local businesses."
Jessica Procter To Compete At Miss Alabama Pageant
The Miss America Organization, a 501(c)4 non-profit organization, is the nation's leading advocate for women's education and the largest provider of scholarship assistance to young women in the United States, awarding millions of dollars annually. The Miss America Organization is comprised of 52 licensed organizations, including all 50 states, Washington, D.C., and Puerto Rico. Miss America contestants contribute tens of thousands of community service hours annually and have raised over $15 million for Children's Miracle Network Hospitals and Miss America scholarships since 2007. The Miss America Foundation is ranked by TheBest-Colleges.org as number one out of the 10 Biggest Scholarship Providers in the World.
Preliminary competitions will be held on June 7-9, 2017 at 7:00 p.m., and final competition will be held on Saturday, June 10, at 7:00 p.m. Reserved seat tickets are on sale now and may be ordered by calling the Miss Alabama Pageant office at 205-871-6276.
# # #
FOR IMMEDIATE RELEASE • MAY 24, 2017
Contact: Debra Talley, 256/560-1615
PRESS RELEASE
Miss Alabama
P A G E A N T